Lightroom Presets Collections
Unique & Creative Lightroom Presets to Transform Your Photographs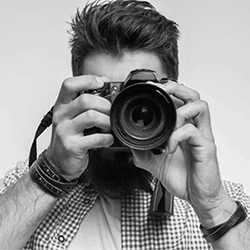 FROM PHOTOGRAPHERS TO PHOTOGRAPHERS
Over 3,000 Happy Customers!
These presets is a staple in my editing routine now: they are easy to use, beautiful and versatile. It cuts down editing time so much, without taking away from my creativity as a photographer!
I absolutely adore your work! I use them for such a variety of different types of photos: wedding photos, newborn photos, senior portraits, and more. Simply perfect!
The attention to detail is what separates your collections from the others. A great achievement and what a price!
So happy with my purchase. All their presets brings magic to my work... Would highly recommend to all my photographer out there.
Lightroom Presets and Brushes Created by Photographers for Photographers!
We all want to snap perfect photos. After put so much thought into the click, it is the time of the edition, a vital stage of the process.
The big question is that, as we know, editing takes a lot of time, sometimes even more than the actual production of the photos. Making this process quicker and more efficient is crucial for both professional photographers and those who have a hobby in photography.
In this sense, Presets for Lightroom is like a hammer in a builder's toolbox: something that's indispensable and that makes all the difference.
What would it mean for you to edit a photo session with astounding quality in a third of the time you spend today?
More likes on social media? More customers? More free time to dedicate to your family?
All Lightroom Presets Premium staff are professional photographers. We live their pains and desires. We know your time and money are valuable and that's why our collections are always created with you, photographer, in mind.
Increasing the quality of the end result of your work and significantly reducing your editing time are our goals.
Each preset is fully customizable, allowing full control over the final edit. Many of our Lightroom presets are stackable, enabling endless creative results - the sky is the limit!
With more than 3,000 customer photographers, we pride ourselves on creating the highest quality Lightroom Presets, and we do not waste our time on designing each collection. On average, we spend over 100 hours on the production and testing of each package.
We have collections centered on almost every type of segment, but we stand out even more in presets focused on photography of children, newborns, weddings, portraits, families, couples, landscapes, travel, and vintage.
All of our Lightroom presets and brushes are compatible with Lightroom Creative Cloud (CC), Lightroom 5, 6 and Lightroom Classic.
What are you waiting for to create breathtaking photos in much less time? You are just a click away from enjoying all the benefits of using our presets.